More Angus calves will be born 2015!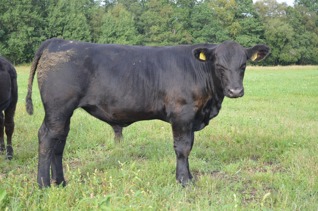 405 Bårarps Toddy (Bull)
Born: 2014-02-01
BW 41kg. WW 362kg.
Sire: Real Deal av Sjövången
Dam: 5560 Friskatorpet Bambina
MGS: Malt av Sjövången

Mix 101 Pix 118 Fix 101 Aix +16
(Breeding values 2014)

Toddy is very quiet and kind in every way!
His sire was Best In Breed, Mila 2013.
His dam is one of our first Angus females. She is very easy to handle and was used on our showing courses last year.