Uppdaterad 2018-03-17
Bulls have eartags with 3 didgits and females 4.
This year 7 Angus females have been bred. 4 black and 2 red.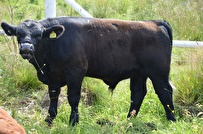 495 Bårarps Xtra
*Sold to Finsbo Gård, Sennan
Born: 2017-02-10
BW 39kg WW 348kg
Sire: Solution av Sjövången
Dam: 5560 Friskatorpets Bambina
MGS: VB Malt

Mix 102 Pix 108 Fix 105 Aix +11

This calf is a twin. His dam is very quiet natured, even when she has just calved. She has been used on our show courses.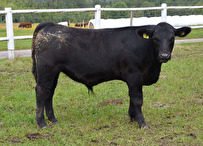 498 Bårarps Yankee T-101
*SELLS AT THE SALE OF APPROVED PERFORMANCE TESTED BULLS THURSDAY 29TH OF MARCH
Born: 2017-02-25
BW 44kg WW 345kg YW 561kg
Sire: Solution av Sjövången
Dam: 48 Friskatorpet Erinda
MGS: Rock av Hagen

Mix 101 Pix 103 Fix 106 Aix +7

This is the first Angus bull that we performance test. He has the highest linear score of all this years Angus bulls.

The dam of this calf is Mirandas favorite Angus cow. She has won the national showmanship competition with her twice.