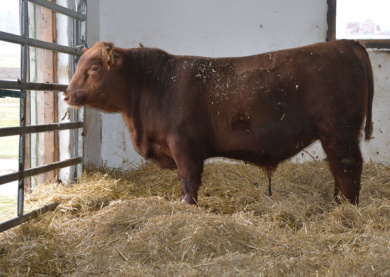 NEW! 248 Red Vintage ET av Friskatorpet T-100
Born: 2016-04-06
BW 40kg WW 377kg, YW 572kg
Sire: Red Lazy MC CC Detour 2W
Dam: Red YY Patty 701T
MGS: Crowfoot 4130P

Mix 103 Pix 102 Fix 100 Aix +3

An approved, performance tested bull of slightly lower frame score. He is a result of embryos imported from Red Lazy MC in Canada.
His dam was Canadian National Champion 2010.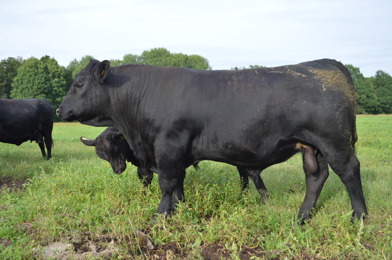 Herd sire 2014; 1187 Solution of Sjövången.

Born: 2013-03-19
Sire: Oden av Sjövången ET
Dam: 1050 Matilda av Sjövången
MGS: Kastor av Sjövången.

Mix 103 Pix 103 Fix 99 Aix +3
(Breeding values November 2014)

Solution is full brother to none less than Rafnatyr av Sjövången who was Champion tjur at Elmia 2013
His sire was Champion at Mila 2011, and dam is half sister to 900 Matilda of Sjövången who is the dam of the AI bull, Malt.
Real Deal av Sjövången. Herd sire 2013.
Born: 2012-03-02
BW 37kg. WW 322kg.
Sire: Lans av Ryderna T106
PGS: Jason av Ryderna ET
Dam: 962 Elba av Sjövången
MGS: Jock Design av Sjövången

Mix 102 Pix 119 Fix 115 Aix +27

Real Deal is full brother to the AI sire Palmkvist av Sjövången.
Real Deal was Grand Champion bull and best in breed at Mila 2013! Einar and I fitted him for his breeder Jens Fjelkner, and a few days later we bought him at an internet sale.