Supreme Champion title at Mila to Bårarp!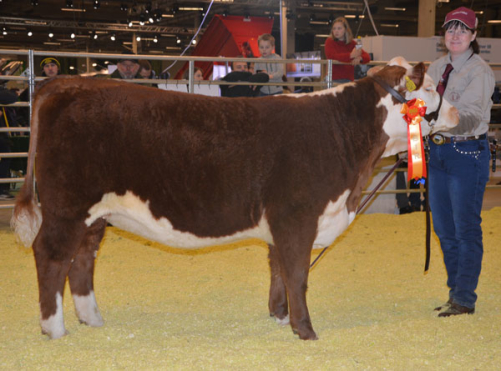 7461 Bårarps Marvel 76Y ET was named Supreme Champion at the Mila National Show! Judge Mr Per Mårtensson said "This little heifer caught my eye straight away". In the Interbreed competition she placed 3rd.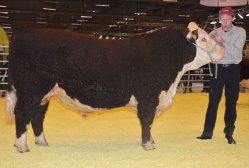 The Champion Bull title was won by a performance tested, approved bull bred here, 424 Bårarps Player, 2 years old. He was bought by Jan Nilsson of the Gylteboda herd at the sale of approved performance tested bulls for 65.000SEK (aprox £5700). He weighed in at 1042kg at the show. We congratulate Jan!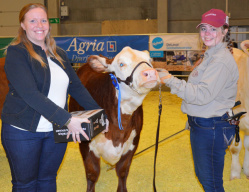 Our daughter, Christel Lysell, 17 years old placed 2nd from 7 in the National Open Showmanship class. Judge Linn Gullberg made our heart rate go sky high for a few minuets as she placed Christel 1st in the begining but swapped and placed her 2nd. Linn Gullberg said it was very close! Christel sends her thanks to Jill and Cole Harvie who have given her some great tips.