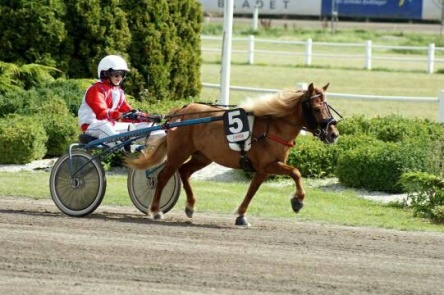 Mary has placed 2nd in the two toughest races in her age group as 3 and 4 year old!
Her fastest time is 2.30,8 over 1000 meters which makes her the fastest 4 year old mare!

Mary comes from a strong line of pony trotters. Her dam, Lady, competed very successfully with Hanna Lähderkorpi and has a record of 2.36. Lady is full sister to Lufsen II record; 2.01,1! and has the same dam as Angel (sired by: Gläntans Domino) with record; 2.17 and Colett (by Rasmus II) record 2.36,3
We bought Mary as a foal when her dam was here for covering with our stallion.